01. Things we value
Our Goal Is
Your Success
We know how important are your critical technology challenges
and we are commited to solve them for your success.
How We Can Help You?
02. Expertise
Our Expertise For
Your Success
Our expertise in technology has been gained through numerous
deliveries for our clients around the globe and we bring it to solve
your critical technology challenges
How We Can Help You?
03. Digital Transformation
Digital transformation for
Your Success
We know how important is digital transformation to stay competitive and to succeed
in challenging market and we know how to help you through our expertise
How We Can Help You?
04. Outstanding Support
Our Support For
Your Success
We know how crucial is support to implement new technology
and ensure its seemless operation after go-live and we know how to deliver it
How We Can Help You?
how we do it
Our process
Our processes are tailored with our clients, their needs and expectations in mind.

Strategy
Tailored solutions that deliver results and ensure seemless operation.

Organization
Aligned and set up to successfully deliver on the company's objectives

Management
Making sure all risks are accounted for to ensure delivery on time and on budget

Support
Ensuring our clients seemless project delivery and operation after go-live
about us
who we are
Professionalism, expertise and passion for technology and result to help our clients with their critical technology challenges for our their success.
We are niche technology consulting firm specialised in Temenos T24/Transact and mobile application development, where bold thinking, inspired people and a passion for results come together for extraordinary impact.
company stats
how we work
Dedication, passion and expertise, result oriented approach and customer first philosophy
We strive to long term relationship with our clients through delivery on our promisses, bringing in our professionalism, worlwide expertise and experience. Each client is special for us with his unique technology challenges that need to be solved for his success. We are not about quantity, we are about quality.




We believe that technology should serve our clients and give competitive advantage, not vice versa.

Based in Riga, Latvia and Krakow, Poland we conveniently serve our clients worldwide both remotely and onsite

We help our clients to solve their critical challenges they face with their Temenos Transact (T24) as well as mobile development needs

We are team of professionals passionate about technology with a common goal to help our clients succeed
history timeline
company milestones
Since 2011 when we started to serve our first client, we have proved that we deliver on our promises and we deliver solutions that work
First Temenos T24 client from Nicosia, Cyprus won to automate lending process


We are selected by holding company in Berlin, Germany to support and enhance Temenos T24 functionality in a network bank in Tajikistan and assist with Temenos T24 implementation in Azerbaijan
We are selected to support banking platform consolidation after merger of 2 banks in the Baltics region


First customer of mobile application development services selects us to develop mobile app to simplify equine logistics

01
Search for Opportunities
Every technology brings you a lot of opportunities, just you need to choose wisely right technology to use for your requirements. We can help you to choose.

02
Partner with Clients
We partner closely with our clients and their main stakeholders to ensure delivery of solutions our clients will benefit most.

03
Invest in your ideas
Don't be afraid to invest in your ideas because technology scares you. We can take care of technology aspect of your ideas thanks to our passion for technology, experience and expertise.
In an increasingly interconnected world, efficient and secure cross-border payments are vital for the smooth functioning of the global economy. SWIFT plays a pivotal role in facilitating these transac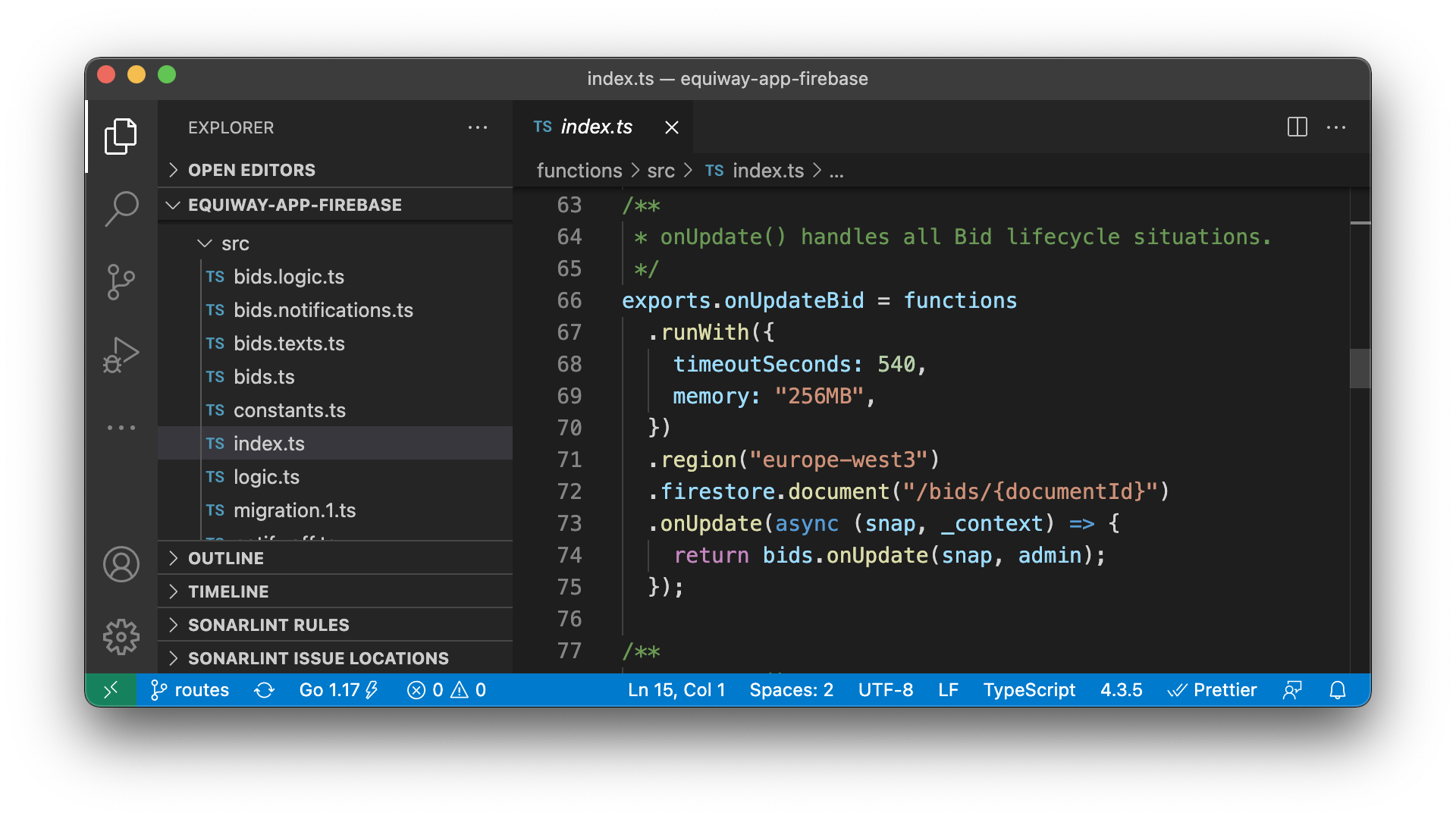 My current project for almost a year is based on Serverless Google Firestore and Cloud Functions backend, and Flutter to develop Android and iOS mobile apps. That allowed me to deeply evaluate those n
contact details
office locations
Situated in the middle of Baltic states and beautiful Polish city of Krakow with good links to the rest of the world to conveniently serve our clients globally
18 Pupolu str., Vimbukrogs, Kekava parish LV-2123, Latvia
ul. Długa 74/5, 31-147, Kraków, Poland
send message
Drop us a line